Premier Services
PREMIER
JETFOIL
TurboJET brings you the most extraordinary sea travel experience like never before. With the launch of the newly refurbished five-star Premier Jetfoil,passengers will enjoy exclusive and luxurious services of superb quality.
The newest five-star Premier Jetfoil is equipped with:
Scandinavian Designer interior
Reclinable leather seats (VIP Cabin and Premier Grand Class)
The latest LED cabin lighting system
Top-quality onboard entertainment system
VIP Cabin that comes with a self-controlled air conditioning and lighting system, offering passengers with unparalleled privacy and space
Free WiFi service
Exclusive Services for Premier VIP Cabin & Premier Grand Class Passengers
Exclusive ticketing counters
Passengers may choose to board any other sailings of HK-Macau route on the same departure day (day sailing tickets not applicable to night sailings and is subject to seat availability)
Enjoy a variety of delicious meals with choices of red and white wine & coffee and other hot & cold drinks. Complimentary champagne exclusively for passengers of VIP Cabin
Free Porter Services within HK Macau ferry terminal
Free check-in for 2 pieces of standard size luggage (including golf bag or bicycle)
Enjoy privileged services at the TurboJET Premier Lounge (Shop 103, Shun Tak Centre & Macau Outer Harbour Ferry Terminal) including free WiFi service, complimentary snacks and drinks, etc.
Use of Premier Grand Class Waiting Lounge at departure hall
Priority disembarkation
Enjoy "Premier Plus" complimentary land transfer service between Hong Kong Macau Ferry Terminal and Hong Kong International Airport; or between Macau Outer Harbour Ferry Terminal and any destination in Macau. Please

click here

for more details.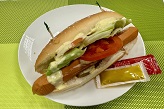 Charter services between Hong Kong / HK International Airport and Macau are available, please call our Commercial Division at (852) 2307 0880 for more details.
 
Below new fares effective from 1 Aug 2020
Macau <= > Hong Kong

Premier VIP Cabin

(4 seats)

Premier Grand Class

Day Sailing

$ 2,480

$ 495

Night Sailing

$ 3,310

$ 575
Ko
The above fares are quoted in HK dollar and include Hong Kong departure tax.
Other seat classes are also available on Premier Jetfoil
Premier VIP Cabin is also available on Kowloon/Tuem Mun - Macau routes
Night Sailings

| | | |
| --- | --- | --- |
| Oct 8 - Jan 31 | Feb 1 - Mar 31 / Sep 1 - Oct 7 | Apr 1 - Aug 31 |
| 17:10 - 06:30 | 17:40 - 06:30 | 18:10 - 06:30 |
TurboJET Online Booking / Mobile App booking
Exclusive ticketing counters at:
- TurboJET Premier Lounge (Shop G03, Shun Tak Centre / Level 2 Macau Outer Harbour Ferry Terminal)
- TurboJET Service Centre (Shop 103, 1/F, Shun Tak Centre)
- TurboJET Ticketing Office (3/F Shun Tak Centre / Level 2, Macau Outer Harbour Ferry Terminal)
TurboJET Self-service Ticketing Kiosks located at Hong Kong and Macau ferry terminals
All China Travel Service branches
Shun Tak Travel
Download TurboJET Premier App for free (This new app allows you to book Premier Grand Class tickets and reserve Premier Plus land transfer service in one go)